Projects We've Completed For Our Clients
Eagle Watching Guide – Alton Convention and Tourism Bureau
jen@brickst.com
2016-10-20T19:02:42+00:00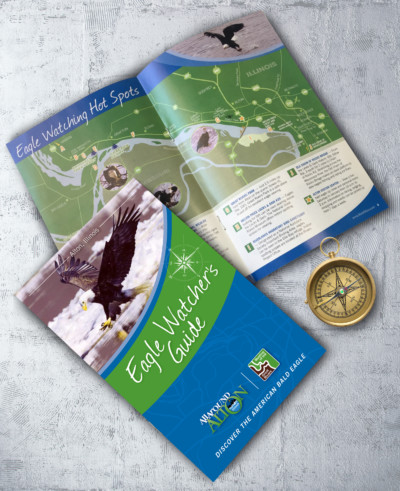 Our Proven Process Produces Results
MEET
The client will give a "brief" overview of what he or she needs. BrickStreet Creative will gather as much information about your expectations, company's vision, goals, products and services.
PLAN
Based on the information given, we will present you with a proposal that details your project and included your estimate. Once the proposal is signed and approved, the project can begin.
DESIGN
We begin by putting together a color scheme, taglines and typography styles and imagery that best fit your project. We can refine your existing content or work with your to write all new.
FINALIZE
Once the design is approved, we take it to the next step. Whether it's printing, a launching a new website or social media ad campaign, we make sure your new image is well presented.